Arctic photography
Arctic photography is a great idea and a fantastic way  to share the unique natural clean Arctic environment with the rest of the world that may not have the opportunity to physically experience the Arctic environment. Let's face it, the Arctic Polar region is like a fresh water crown on the planet earth.
Arctic  photography from Finland ready online
Arctic Finland photographs are already available online, these images  can be viewed to see how the Arctic Finland looks like, it may inspire you to travel and to experience the Arctic environment for yourself, in any case, the images are available for purchase online right now. There are at least two galleries that can be viewed that contain my photographs from my numerous visits to the Arctic region of Finland over the last 5 years.
Build your own portfolio of digital images and have them online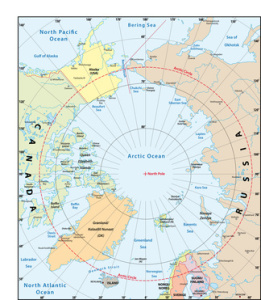 If you are inspiring to get more involved with photography in the digital format then here is a great place to start learning from. Also, if you have previous photography experience but you don't have a well-established gallery with HTML5 website and Social Media-friendly features then here is a great platform offer waiting to be claimed.  Digital image Gallery Online.   
Arctic photography and seasonal changes
Arctic photography of the seasonal changes is a rapid activity in the Arctic region, life moves into a quick gear in the spring season and summer.  There is a very small window of opportunity in the seasonal timeline. Here is a selection of galleries in various seasons and environments.
When is the best time to visit Arctic Finland
For Arctic photography all of the four or eight seasons are unique and part of the seasonal cycle, to leave one out is not really considerate for the natural environment.  However people, limited time available and they have their points of interest in recreation, photography and cultural experiences. If are planning a trip during the Christmas season then visit http://christmasinlapland.net    for ideas and information.  There are many locations that have a strong visitor flow during the Christmas season, one of them being Saariselka town. 
Where to go for a holiday in the Arctic Finland
There are some 8 to 10 regions that have a hub of activities during the winter holiday season.  Here are some of them listed.
Rovaniemi.
Pyhä / Luosto
Inari
Lewi
Pallas.
This list being numbered is not in any particular order, each region is unique with it's own history, culture, facilities and cultural traditions.  In order of size and modernization, the the order could start from Rovaniemi, Lewi, Yllas, Saariselka, Inari, pyhä/luosto and Kilpisjärvi and Pallas.  That gives you some idea where things stand.  I will update this post and give more details as to what is available at each location.   Enjoy the Arctic Photography video and check out the pictures and please do buy some as well. For those that live in Europe here is a link to print services of the Arctic photographs.